Meet Our Negotiation Team
Shahzad Bhatti
Shahzad is a former instructor of negotiation skill and theory at Harvard Law School and an award-winning graduate of Harvard Law School. Shahzad has provided training to individuals from six different continents across a wide spectrum of professions. His clients range from diplomats to CEO's of Fortune 500 companies. Shahzad has also been involved in transactions totaling over US $80 billion in value. While at Harvard, Shahzad had the opportunity to work and teach alongside such luminaries as Roger Fisher and Bruce Patton (two of the three co-authors of the best-selling work Getting to Yes). Shahzad was also recently selected as a Young Global Leader (YGL) by the World Economic Forum. A prestigious honor, Shahzad will be collaborating with other recognized leaders from around the globe to work on initiatives designed for positive global impact. Shahzad is also the author of the book Law, Foreign Investment and Economic Development in Malaysia.
[ top ]
---
Colin McRoberts
Colin is a graduate of Harvard Law School who has been a consultant and trainer with the SAB Group for over ten years. Previously a practicing attorney and commercial litigator, Colin has worked with clients across a wide range of sectors, with a particular expertise in technology, finance, real estate and pharmaceuticals. Colin has worked with numerous clients with operations of all sizes - from global footprints to small business. His work with SAB has taken him to clients across North America, Latin America, Asia and Europe. Colin has also done a great deal of pro bono work with clients across the charitable spectrum. Colin particularly prides himself on building highly interactive training programs customized to the needs of his clients.
Prior to joining the SAB Group, Colin worked for federal appellate and trial courts as well as an attorney at a prominent national law firm based in Chicago. Colin is also active in the arts community and serves as an instructor and executive director for a community photography center. A native Texan, Colin studied the Russian language in St. Petersburg, Russia prior to going to Harvard Law School.
[ top ]
---
Tim Sultan

Tim is Vice-President of Client Relations for The S.A.B. Negotiation Group. Tim's wealth of experience spans both the private and public sectors and his particular area of expertise are sales and procurement. Tim's experience ranges from working on multi-million dollar sale and contract transactions for Fortune 100 companies to conducting bilateral negotiations while posted to the U.S. Embassy in Madrid. Tim has led corporate trainings for senior executives in mature organizations as well as mid-level managers at start-up companies. Tim holds an MPA from The Harvard Kennedy School of Government. Tim has also held positions in the U.S. Senate and U.S. House of Representatives. Fluent in multiple languages, Tim's training and consulting work spans five continents.
[ top ]
---
Sandra L. Vasher

A graduate of Harvard Law School, Sandra is one of The S.A.B. Negotiation Group's lead trainers and the Director of Program Development. Sandra's areas of expertise are procurement, sales and contracts, in addition to strategic problem solving and effective teamwork. Her experience spans both the private and government sectors and she has worked with many Fortune 500 clients. Her training clients are based across North America, Europe and Asia. Prior to joining The S.A.B. Negotiation Group, Sandra worked at the Program on Negotiation at Harvard Law School and was also a trainer and mediator at the Center for Conflict Resolution. Sandra is a graduate of Harvard Law School and during her undergraduate studies, Sandra also specialized in Mandarin and studied abroad in China.
[ top ]
---
Saima B. Yusuf
Saima is an Associate Partner at The S.A.B. Negotiation Group. Saima brings a wealth of experience to her work at S.A.B., including her personal involvement on well over a billion dollars worth of deals. Saima's experience has given her particular expertise in the areas of sales and procurement as well as international business and strategy. Prior to joining The S.A.B. Negotiation Group, Saima worked at a multi-billion dollar investment organization in Dubai, UAE where she worked directly with CEOs in various industries in developing their business strategy. Saima's experience ranges from working on large multi-million dollar international transactions to sales negotiations at small technology start-ups. She has also done pro-bono work in Asia for NGOs. Saima holds an MBA from New York University and an MPA from Harvard University where she was a Presidential Scholar.
[ top ]
---
Terry Nichols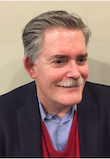 Terry Nichols is a senior instructor with the The S.A.B. Negotiation Group. For over twenty years he has worked in professional development, both as an employee and independent contractor. He has designed and delivered programs in all aspects of leadership development, from half-day to week-long sessions, teaching consulting, engagement management, selling, and leadership skills at the management consulting firm Booz Allen Hamilton (now a member firm of pwc), and the full range of leadership and financial skills to physician leaders at health care organizations clients of The Advisory Board Company. More recently he has worked as an instructor in finance and organizational behavior at the Harvard T.H. Chan School of Public Health.
Terry is a graduate of Harvard Graduate School of Arts and Sciences and of Harvard College, where he studied philosophy. In addition he is a graduate of the University of the State of New York, where he received a bachelor's degree in accounting. He has qualified as a Certified Public Accountant (New York and Massachusetts), and as a Fellow of the Society of Actuaries.
Terry lives in Cambridge, Massachusetts with his wife Donna and children Anthony and Josie. He still enjoys reading the occasional treatise in philosophy.
[ top ]
---
Haroon Kalam
Haroon is senior consultant at the S.A.B Negotiation Group. In addition to teaching negotiation at Harvard, Haroon has worked with over a hundred Fortune 500 clients. His particular areas of expertise include procurement, sales, and digital and emerging technologies. Haroon has also closed over $700 million in private sector deals, including six platform investments. Haroon has published on how organizations use data driven techniques to harness technology and market and reach new audiences. Haroon holds an MPA from Harvard University as well as a PhD.
[ top ]
---
Celia Chase

Celia Chase: A lead trainer with the SAB Group, Celia is a seasoned leader who brings a wealth of experience in the areas of strategy, marketing and sales negotiations. Prior to joining the SAB Group, Celia held senior level positions in the technology industry at Oracle and Sun Microsystems. She has also consulted and worked with a range of organizations from start-ups to Fortune 100 companies and has won awards for Excellence in Marketing. Celia built her career with a focus on delivering meaningful results and brings that same drive to all of her client work. She is experienced in a variety of environments across B2B, B2B2C and B2C. She holds an MBA from the Tuck School of Business at Dartmouth and a BA in International Economies from UC Berkeley. Outside of SAB, Celia enjoys yoga, traveling, and hiking in New Hampshire where she resides with her husband and two children.
[ top ]
---
Herbert Utz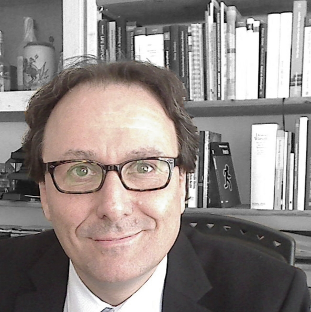 Herbert brings 20 years of experience and a wealth of negotiation expertise to SAB. He holds a Masters Degree in aerospace engineering from the Technical University of Munich and is experienced on a range of industries, including companies in the retail and science sectors. He is also very well versed in international negotiations and consults with SAB as a training partner globally with a focus on Europe, Asia and North America. His clients include Fortune 500 private corporations as well as public sector and academic clients such as NASA; leading universities all over Europe; and outstanding individuals, notably the former President of Indonesia. Herbert has served as a research fellow and lecturer at the Technical University of Munich and as a Visiting professor at University of Jena.
[ top ]
---
Beth Finkelstein
Beth is a lead trainer and consultant at the SAB Group. Beth brings twenty years of experience to SAB with particular expertise in the areas of negotiations, organizational development and executive coaching. Her experience spans both the private and public sectors. Prior to joining SAB, Beth held senior leadership positions where she negotiated corporate partnerships. Beth has worked with executives and organizations of all sizes and is also active in providing leadership development training focused on elevating women in sales, technology and media. Beth holds a Masters from Harvard University and a B.S. from New York University. She resides in New Jersey with her husband and daughter.
[ top ]
---
Charles Skold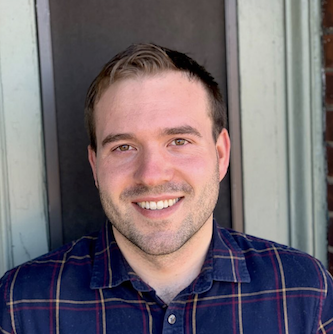 Charles is a trainer and consultant with the SAB Group. Charles brings a wealth of experience to SAB, with particular expertise in procurement, sales, and contract negotiation. Charles experience spans both the private and public sectors, including cross-boundary collaboration and multi-stakeholder engagement. He has worked with a wide variety of clients, including consumer goods, manufacturing and technology. Charles holds a Masters from Harvard University, where he specialized in management, leadership, and advanced negotiations. Charles has lived around the globe from Boston to Chile to China, and currently resides in his home state of Maine.
[ top ]
---
Cynthia Wong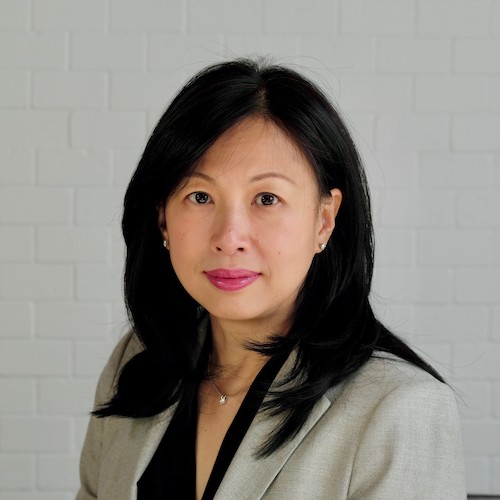 Cynthia brings over 20 years of professional experience to S.A.B. with a global background in B2B and B2C sales as well as procurement across North America and Asia. She has worked in a wide range of sectors, from digital technology and consumer products to construction and luxury high-end retail, where she has negotiated with a wide range of stakeholders in multiple languages. Cynthia attributes her success to focused strategies, a personable style and knowledge of cultural and industry nuances. Cynthia conducts negotiation training for diverse audiences in both English and Chinese. Cynthia holds a business degree from the University of Toronto and is a sports car enthusiast who enjoys perfecting her driving skills on the race track.
[ top ]