Clients We Have Empowered
Over 100 of the leading Global 500 companies are already clients. Please click here to view a list of representative clients by industry. Some of our clients you may recognize include:
Global Relationships
We work with companies and organizations across six continents. Our global experience allows us to serve you better; in an increasingly global world, our consultants bring relevant perspective on how negotiations change as you cross borders.
The global distribution of our clients is shown below: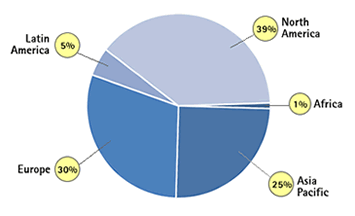 Consulting Experience
Our trainers are also consultants. To date we have worked on deals valued at over US $16 billion. What this means for you is that everything we teach is something we know works from experience, because we have applied it with great positive effect in our consulting work. As a result, on average, our trainings create US $8.8 million in value (2001 study).
We invite you to view sample case studies that our principals have worked on.